Hi everyone!
Just thought I'd give an update on the progress we're making on getting "In The Holiday Spirit" ready for you…
This past Saturday, we had the final recording session at Studio Trilogy in San Francisco with the wonderful young men of the Grammy-winning San Francisco Boys Chorus.  They are singing with me on a song called "It's Christmas Time All Over The World," first recorded by Sammy Davis, Jr. back in 1965, but never released on CD until 2002 in a holiday compilation called "Christmas With The Rat Pack."  They definitely had the hard part of this song – they sing "Merry Christmas" greetings in French, Portuguese, Dutch, Spanish, Romanian, German, Greek and Japanese!  Merii kurisumasu, anyone?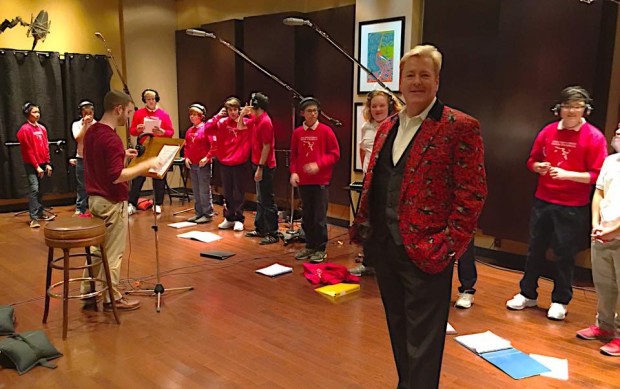 The boys sang extremely well, and were a delight to work with.  The initial mix of the track sounds awesome!
Speaking of mixing, we just have one mixing session remaining this Saturday.  Gary Mankin of Knob&Tube is doing the mixing and mastering, and has been so great to work with.  The tracks are sounding bright and cheerful, with just enough retro feel to them to harken back to the late 50s/early 60s sound that I wanted to go for.
Next Monday, June 1, we will ship the gold master to my label, LML Music, and manufacturing will begin!
Thanks again to everyone who has been a part of the campaign – as the lyrics to one of the tunes says, "It'll Be Christmas Before You Know It!"
PS – you can pre-order a copy of the CD by clicking here!